The Perfect Prestwick Wedding
Weddings
Welcome to the Carlton Hotel, Prestwick. A stylish and modern Ayrshire hotel set amongst beautifully landscaped gardens. Providing a unique backdrop for your Wedding Day. The ideal way to make your special day as memorable as possible.
But the question we have for you is: What will your special day look like?
It's around this time of the year we see brides and grooms making the little choices that make the biggest difference. So to lend a helping hand, and in the spirit of Wedding Season officially beginning, we have come up with 3 Wedding trends that will be the perfect final touches to your Wedding here at the Carlton.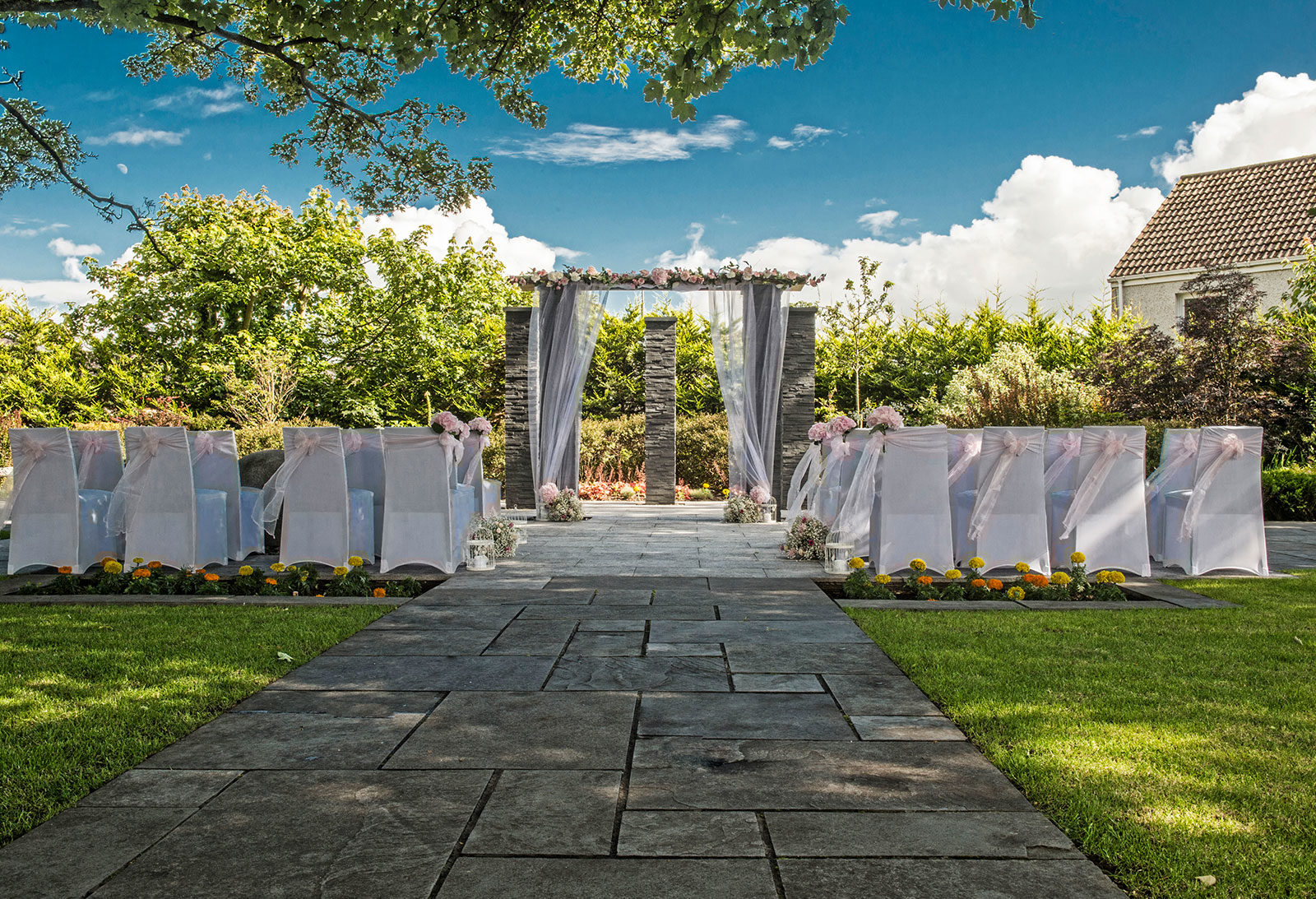 Saturday Weddings
If you know someon who has gotten married in the past three years, you will have heard all about the 'Sunday Wedding craze'. Somehow along the line of Wedding planning the rest of the week faded into the background and Sundays became the prime real estate of the Wedding world. But luckily, 2019 will see this restrictive trend start to thaw. And yes, that does mean that Saturday Weddings are back in business! Of course mid-week weddings still hold pride of place but the coming years are definitely set to be the return of Saturday nuptials.
And at the Carlton, we know just how important setting that perfect date (midweek or weekend) is. That's why we make sure to keep our couples up to date on peak Wedding date availability! That way we can make sure that you get that date you really want. Check our current peak availability here.
Bringing The Indoor Outdoor
As we already mentioned, the Carlton Hotel has beautifully landscaped gardens as part of the package. And these would work beautifully with this next trend.
Wedding planners have been urging couples to "bring the outside in" for years. With natural centerpieces, less structured bouquets and so on making an appearance. But now, we present to you an alternative…bring the inside out!
Now before you panic, don't worry. This doesn't mean you have to have an outdoor ceremony. And let's be realistic, unless we see another summer like last year we can't imagine many Scottish couples would want to. (Still, we keep our fingers crossed for sunshine). Instead the trend will see brides and grooms bringing little touches outdoors to make their guests feel comfortable. A chair here and a throw there would make the Carlton gardens feel just like home.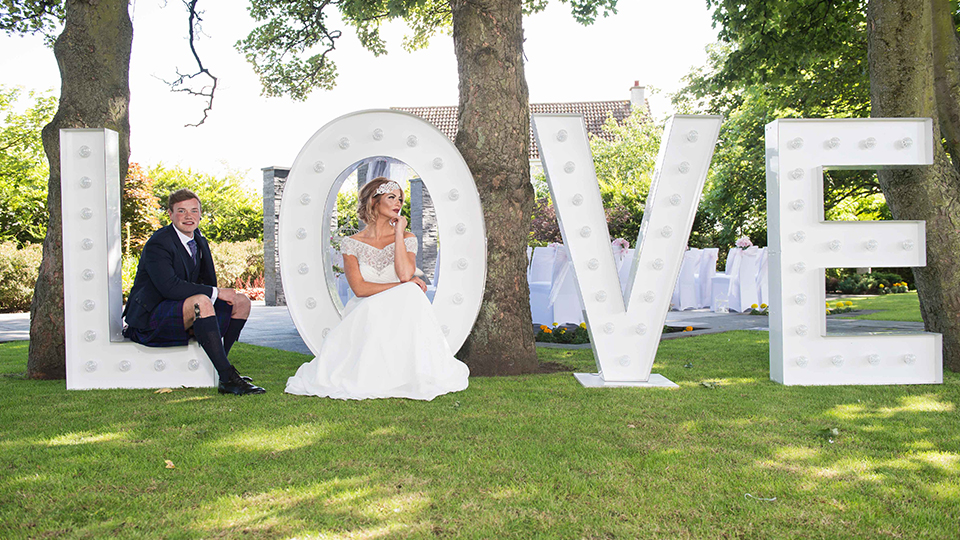 Make It Modern
A big decision we will see couples make more often is the decision to leave a large portion of tradition behind and make their day more modern. Now don't get us wrong, we love traditions! But we find that the traditions that matter most are the little ones that quite often few people other than yourself, and perhaps your Wedding party, notice. To us, those are the traditions that should be kept. As for everything else, future trends will give everyone permission to just have fun! Try new colours, new textures, new set ups and what better place to do all those things than in a modern venue like the Carlton Hotel. Book your showaround now to explore this stylish venue for yourself.
But as much as modern touches are the in thing and weekend weddings are where it's at. If you want a traditional set up and a mid week Wedding, our specialist team are more than happy to help make that happen. As long as we can help create your perfect day for you.
Browse more details about our Wedding venue and download our brochure here.