Top Tips For Selecting Your Wedding party
Weddings
Consider Budget
Having a large wedding party can be expensive! Are you going to cover all their costs? Outfits, hair, makeup, and gifts can eat into your budget, and you need to consider how much you are willing to spend on these things. It will be helpful for you to research these things as early as possible and try to create a budget that you would like to set aside for your wedding party and start from there. It is also possible to cut down your spending in this area with small things like asking your entourage to use their own shoes or accessories, depending on your available budget you should be able to cut costs and have discussions with your chosen loved ones about this.
Reliability is key
Your wedding party will play a huge role in your big day, and it is vital that you have reliable people around you who will make the process run more smoothly. Be upfront with your selected entourage from the start and let them know what you would like them to help with and be a part of. It is useful to give respective bridesmaids or groomsmen specific responsibilities. Try to consider each persons personality and assign tasks which suit them well, this should result in them taking great pride in carrying out their roles in the best way they possibly can.
Be mindful of personalities
You may have some close people in your life who you would love to be in your wedding party, but they may not know each other. Will they get along? How will this affect things during the planning process and on the day? Sometimes a simple way around this is to keep your wedding entourage small and family centred. This way everyone is likely to know each other well and you won't need to spend time focusing on getting people acquainted.
You Are Not Obliged to Reciprocate
Weddings aren't the time for 'returning a favour'. Don't feel the need to ask someone you are no longer close with just because you were a part of their wedding. There are no rules when it comes to your wedding and doing what feels right for you at the time is what's most important. If you feel under pressure to ask someone who once asked you then have an open and honest conversation with them about it. Try and find out their stance on it because chances are if you are no longer as close as you once were, they will completely understand.
Are feelings going to get hurt?
Finally, the thing that is probably playing on your mind the most, are you going to hurt anyone's feelings? Selecting your wedding party can be difficult and the prospect of hurting people's feelings can weigh heavy on your conscience. The main thing you need to remember is that you can't please everyone and if you have those you love and care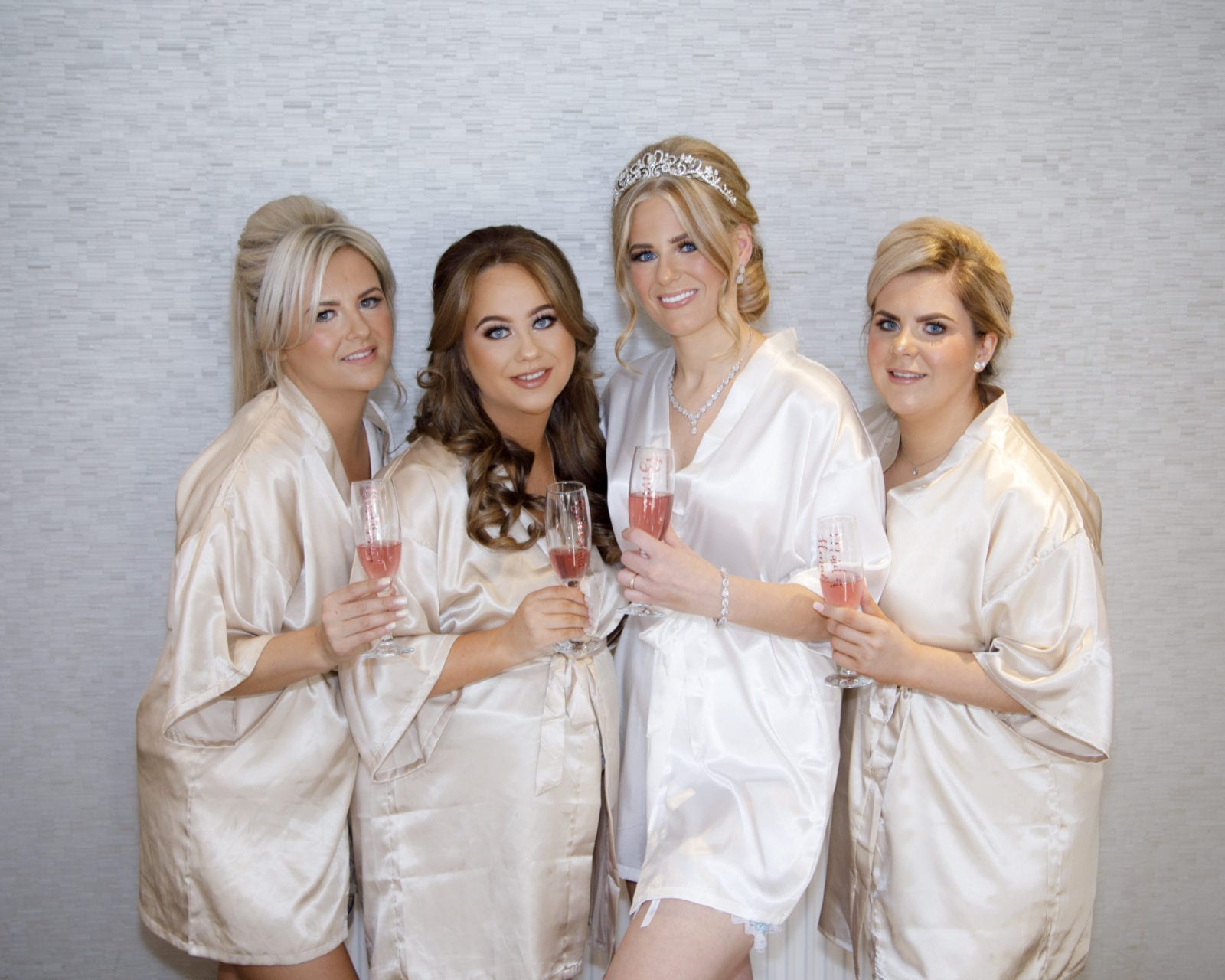 We wish you all the best with your wedding planning journey and don't forget you can contact us today at any of our RAD venues to book your wedding showround with our dedicated wedding teams.